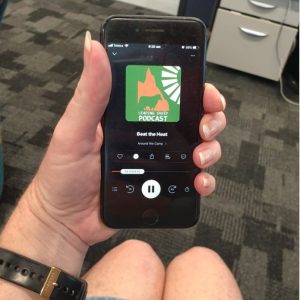 For those new to listening to podcasts, we have created a step by step guide on how to listen to the podcast.
To listen to the podcast on your computer, simply click on one of the episodes on the podcast landing page and then select play. Alternatively, clicking here will take you straight to Episode 1.
For listening on a mobile phone/tablet/iPad we have created an easy to follow guide on how to download Spotify, create an account and find the Around the Camp podcast. This will be particularly important if you would like to listen to the podcast while in the car, on the tractor or on your morning run!
Leading Sheep is an important partnership between the Queensland Department of Agriculture and Fisheries and Australian Wool Innovation and is supported by Agforce.