Welcome to the April edition of 'Around the Camp'.  This edition includes short videos highlighting the source of Australian Wool (including a Queensland sheep producing family), the newsletter also features a range of educational resources for students, cluster fence funding and all the information you need to know on worms, flies and lice. As usual, if you have any suggestions for articles or feedback then please let us know.
1.
The Source of Australian Wool
A new video series (The Source) produced in-house by Australian Wool Innovation champions the dedication, passion and professionalism of Australian woolgrowers. Queensland has been
represented with the Truss family from South West Queensland featuring in one of the short videos. Take a moment to watch the Truss family, Quilpie, talk about how it's an all in team effort within their business.
The Source introduces global consumers to the people, animals and landscapes from where wool garments begin. The video series features woolgrowers with highly diverse backgrounds from the outback to the coast, from internationally renowned artists and models, famed conservationists to city-country romances. Primarily targeting an international audience, viewers are invited into the homes of Australian woolgrowers to experience life on the land, inspiring and educating consumers about the backbone of iconic wool industry.
Click here, to view other videos from The Source series.
2.
Educational resources for the classroom
The Target 100 initiative has developed study guides targeting early primary, primary and high school students, these guides have been developed for the study of sustainability in food production in order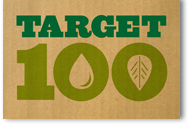 to respond to food security issues in Australia and around the globe. The guides take students through a number of aspects relating to sustainable agriculture, the five high school guides focus on water, biodiversity, greener farming, animal health and food for the future.
Target 100 is an initiative by Australian cattle and sheep farmers, along with the broader industry, to deliver sustainable cattle and sheep farming by 2020.
Feel free to use these within your school and we encourage you to pass these resources onto schools in your community.
Click here to view the Study Guides.
3.

Cluster fence funding – Central West Queensland



The Central Western Queensland Remote Area Planning and Development Board (RAPAD) is now calling for applications from eligible groups of landholders for funds to build strategic
cluster fences. RAPAD has successfully obtained funding from the Queensland and Australian Government's for the progression of strategic cluster fencing within the Local Government areas of:
Barcaldine,
Longreach,
Blackall-Tambo,
Winton,
Barcoo and
Flinders.
Applications close on April 29, 2016. For more information click here or contact Morgan Gronold on 0448 739 759 or mgronold@rapad.com.au
4. Paraboss – worms, lice and blowflies

ParaBoss is a suite of three products developed for the management of blowflies, worms and lice. The WormBoss, FlyBoss and LiceBoss websites are sources of detailed management information and regional programs that will assist in managing the major parasite risks for sheep. They have been developed by expert panels of parasitologists and veterinarians from across Australia.
Worm infection is the most costly disease of sheep with an estimated yearly cost of $369 million to the Australian industry.  The major cost is in lost production.  WormBoss provides the latest information about worms and management tools including Drench Decision Guides and Regional Worm Control Programs to help you:
Solve your current worm problem
Implement an effective integrated worm control program
Manage drench resistance.
Click here to go to the WormBoss website.
Lice infestations reduce fleece weight and downgrade wool quality, costing the sheep industry $120 million each year in treatment costs and loss production.  LiceBoss contains the latest information on lice and management including Liceboss Tools and LiceBoss Notes to help:
Prevent new infestations
Detect infestations through structured monitoring
Eradicate infestations in short and long wool sheep and manage chemical residues in wool.
Click here to go the LiceBoss website.

Flystrike is a major disease and welfare risk for the sheep industry. Each year, treatment and lost production associated with flystrike cost the industry $280 million.  FlyBoss provides you with management tools and the latest information on flystrike to help you:
Predict fly strike occurrence and identify the best management options to reduce risk
Deal with fly strike outbreaks
Better understand all matters pertaining to fly strike and its control.
Click here to go to the FlyBoss website.
5.
Upcoming events
AgForce Qld research and development field day 14 April, 'Lanreef' Roma. For more information or to register click here.
Murra Downs field day 20 April, Murra Downs, Bollon. For more information or to register contact Darren Jennings rlf@swnrm.org.au or 0428 220 136.
Cashing in on breeder productivity, for more information click here.

Aramac 19 April
Winton 20 April
Boulia 21 April
Profitable forages in the fitzroy. For more information or to register click here.

Wandoan 19 April
Biloela 20 April
Emerald 21 April
Pasture legumes for the Augathella region 27 April, Augathella Town Hall. For more information or to register contact Darren Jennings rlf@swnrm.org.au or 0428 220 136.
Sheep handling equipment demonstration 14 May, Longreach State Sheep Show, Sheep pavilion. For more information contact Alex Stirton, alex.stirton@daf.qld.gov.au or 0746 544 212
OJD – changes affecting every Queensland sheep producer – are you ready? webinar 19 May, 1:00pm. Register for the webinar.
Central West Leadership program 10-12 June, Blackall. Form more information or to register, click here.
6.
eBulletins