1. Producer demonstration of pregnancy scanning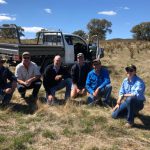 Sheep producers in western NSW are looking at pregnancy scanning in extensive flocks with the aim of improving reproductive rates through optimising joining length, condition management, separate nutritional management of single and twin bearing ewes, identifying top performers and use of electronic identification systems.
Importantly, this producer demonstration will take into consideration challenges in extensive sheep enterprises such as paddock size, mob sizes and handling frequency and the economic impacts of managing these challenges.
Hear more about the project in a 20 minute video by clicking here and click here to register your interest to be kept up to date with project outcomes through webinars, field days and communications.
2. Drought recovery considerations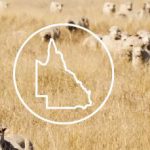 If you have started restocking or you are thinking about how you might restock depending on how this summer goes, have a look at this resource for Queensland sheep producers on drought recovery considerations. Key points are:
Look after your pasture first
Keep an eye out for toxic plants
Get good information from your books, especially your budget and equity
Plan for the next drought while the last one is fresh in your mind
Do the basics well with good reproductive management and parasite control
Click here to read more.
3. Brucellosis just part of your ram check
Next time your rams are in the yards, spare an hour and have a feel of their testicles. Brucellosis can cause significant infertility in your flock, but it can be just one of many reasons your rams aren't at the top of their game. Ideally rams should be checked 12 weeks before joining, but no less than 6 weeks before, looking at condition score, teeth, toes, testicles and prepuce.
AWI's pre-joining checklist for rams can be found by clicking here.
Sheep Connect NSW also just conducted a webinar on ensuring rams are performing at their best. Access the recording of this webinar by clicking here.
4. Virtual look at carcass flaws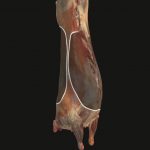 Ever wondered how much gets trimmed off a carcass for pneumonia, injection site reactions or a rib fracture? Pneumonia is estimated to cost industry $20 million and rib fractures $3 million. Animal Health Australia and the Department of Primary Industries and Regions South Australia have developed this virtual reality tool that shows what the most common carcass impacts are.
Check it out by clicking here.
5. Upcoming Leading Sheep events
TBC – How to sell stock – H Series webinar. Keep an eye on our event page for updates.
6. Upcoming events
7. Podcast, eBulletin and surveys