1. Important surveys
Two important surveys for industry close 30 June 2021, and they come with prizes!
The MLA and AWI Wool and Sheep-meat survey will gather information on production and the intentions of producers. The results from this survey will provide an important foundation for industry forecasting and market information analysis. It will also assist producers with on-farm management decisions based on the most current data and evidence, but also drawing comparisons with data from 2010 onwards. Responses to the survey will go into the draw to win a $1000 Caltex StarCash card.
The Drought and Climate Adaption Program (DCAP) benchmarking survey is gathering information on how climate variability is managed. This information will help shape future funding strategies and planning around effective management of climate variability. Receive rainfall and pasture growth posters when you complete the survey and go into the draw to win a rain gauge.
Access the MLA and AWI Wool and Sheepmeat survey here, and the DCAP benchmarking survey here.
2. LongPaddock FORAGE reports
Have you had a look at the suite of reports available on the FORAGE section of LongPaddock lately?
FORAGE incorporates a number of products such as SILO climate data, satellite imagery and modelled pasture growth, and deliver via email easy-to-understand PDF property-scale reports to help decision making in grazing land and environmental management.
As a start, generate a 4-page Pasture Growth Alert Report (click here for a sample) for your property. This report presents the risk of reduced pasture growth and pasture resilience for the next 6 months.
To generate a report, follow this link, select the 'Pasture Growth Alert Report' from the list of available reports and either input your lot and plan numbers OR find your lot/s on the clickable map.  Throw in your email, click submit and the report will land in your inbox.
Need help? Want to know more? Contact your local Leading Sheep DAF extension officer here.
3. WoolQ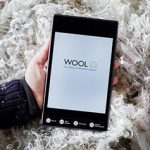 Have you heard about WoolQ?
Formerly known as the Wool Exchange Portal, WoolQ has been created after three years of consultation and discussion in response to industry demand for a centralised digital information platform.
WoolQ™ supports the growing and selling cycle across all key stages: planning, shearing, testing and appraising, analysing, selling and reviewing.
More information can be found on the WoolQ website here. If you would like some assistance, contact us here.
4. Know what you're doing with ram sedation
Sedating rams for shearing is an important practice. However with any drug there can be side effects and it's important to know how to minimise the risk to the health of your rams.
The most common side effects from acepromazine (ACP) sedation include lack of ability to regulate body temperature, penile prolapse, incoordination and overdose. In order to manage these side effects, try to time shearing, when sedation is required, so that the weather is not too hot or cold, and avoid the 6-8 weeks before joining, as poor temperature regulation could affect sperm development. Weigh the rams so dosing can be accurate and sedate in small groups. Sedation takes 15-30 minutes to take effect and can last up to 4 hours so close monitoring for this period is important.
Click here to read more, or talk to your local veterinarian.
5. Upcoming Leading Sheep events
7 July – Hunger (Sheep Nutrition) – H Series webinar. Register here.
TBC August – Ewe and lamb survival with Geoff Duddy – 3 regions. Keep an eye on our event page for updates.
TBC – How to sell stock – H Series webinar. Keep an eye on our event page for updates.
6. Upcoming events
7. Podcast, eBulletin and surveys