1. Uses for digital calendars
At the start of a new year, it is common to plan and schedule events for the next 12 months. While the activities we plan are different, we are all victims of the dreaded clash. Clashes can be avoided by knowing and seeing what event or activity is coming up. A common way is a free calendar from the local agent on the office wall. Have you ever found yourself out of the office wondering what date something is or wanting to make a plan but not being able to because you can't remember when you have to pick the kids up from boarding school? There is a solution. Online calendars.
There are many different ways that you can use your phone to keep track of events, appointments, activities and record a diary on your phone. If you try one and don't like it, don't be afraid to try an other one.
Equally important, you can get the calendar for the cricket, rugby and NRL seasons.
2. Upgrading netting fences
"I have an old netting fence in fairly good condition and I want to upgrade it to a wild dog proof exclusion fence. Is this possible? Apart from fixing the kangaroo holes, the odd post and tightening a few wires, my questions are:
• How long an apron do I need? How far up the fence do I need to take it?
• How long do I have to patrol the fence after the upgrade to repair on-going kangaroo damage?
• Do I need a barb on top?
• Is there a need for an offset electric wire?
• What other things should I consider?"
A Leading Sheep producer member asked if Leading Sheep could canvass this issue. Please send your thoughts to odempseyn@gmail.com Your input will be collated and circulated, anonymously if you wish, to the Leading Sheep e-mail list of Queensland sheep producers.
3. New tool for Feral Pig management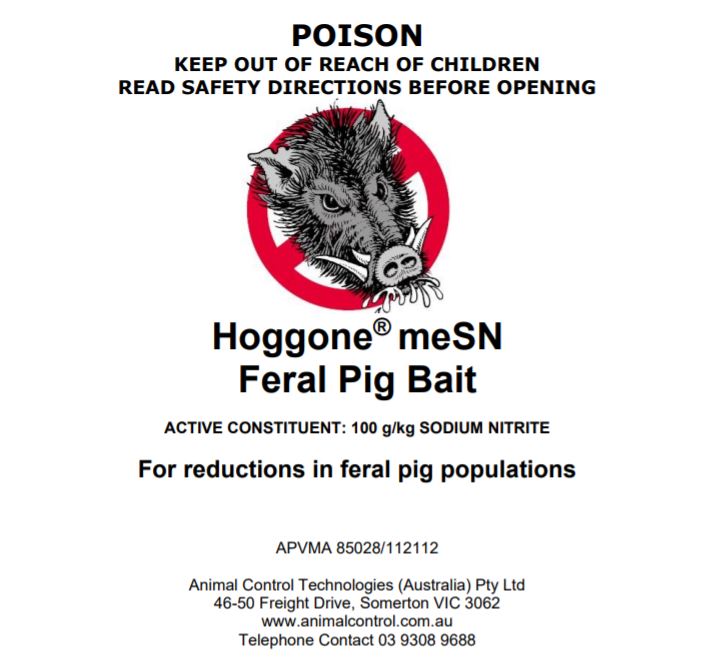 A new tool for your pest management toolbox is on the market.
HOGGONE is described as a fast-acting, humane, targeted feral pig bait. The active ingredient is sodium nitrite which people and most animals can tolerate, however, pigs lack a protective enzyme which, when ingested, results in them losing consciousness and dying within one to three hours without suffering.
Other important information: you can buy and use without specific training or certification, you use a bait box that non-target animals cannot access, breaks down very quickly in the environment and leaves no residues.
As we all know, the pig population can increase quickly, it might be worth baiting now and reducing the small number you've got on your place before they become a major problem.
More information click here.
4. Change maker videos
AWI has released episode 5 of their Change Makers series, which focusses on sheep production. Hear and watch leading livestock consultant Nathan Scott, demonstrate a range of practical ways producers can influence sheep reproduction with the latest AWI-funded research, tools and development outcomes.
The five videos released cover lambing mob size, managing weaners, managing rams, ewe condition scoring and joining window. All five videos are less than 6 minutes long. Click here to watch these videos.
If you have a suggestion for a video, please email info@wool.com
5. Upcoming Leading Sheep events
6. Upcoming events.
7. Podcast, eBulletin and surveys