1. BOM webinar series
The Bureau of Meteorology (BOM) is running a series of webinars delivering information on the weather, climate, water and ocean.
In their first webinar recording, hear from radar manager, Andrew Collins and meteorologist trainer, Kirsty Turner about different types of radars, how they work and how they are used. Click here to access the recording.
Their most recent webinar focused on the Murray-Darling Basin. Hydrologists Dr Alison Oke and Daniel Burton discussed the impact that recent rain has had on its resources considering years of drought conditions across much of the basin. Find the recording here.
To see more upcoming webinars, including those focused on the outlook for the 2020 winter, click here.
2. Appreciate wool – on and off-farm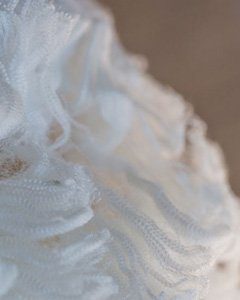 Woolmark's Wool Appreciation Course gives an insight into the merino wool pipeline, from fibre to production. Designed for students studying design or agriculture, textile engineers and those working in fashion retail, the free workshop will expose attendees to the unique quality and credentials of wool, end-product types, manufacturing processes and innovations.
The course is designed to assist communication within the wool supply chain and provide consumers of wool with value and understanding of the fibre. As a high-quality product, it is important for consumers to appreciate the advantages of woollen fibre and its complex supply chain.
To read more, click here.
3. Managing sheep in drought lots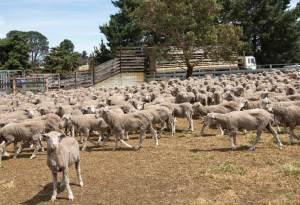 Have you been managing your sheep in drought lots or are you considering doing so? Drought lotting sheep can assist you to preserve pasture condition and soil integrity, allowing the enterprise to return to optimum productivity and profitability once the rain comes. In a survey by AWI, 98% of producers said they would drought lot again if seasonal conditions demanded it.
There are multiple considerations when preparing to drought lot sheep including site selection, animal welfare, feed costs and impacts on the wool profile. Similarly, there are also many considerations when releasing animals from drought lot environments.
For more information on these key considerations, click here.
4. Online shearing and woolhandling training resources
Shearers and woolhandlers are a pivotal part of the Australian wool industry. AWI provides an extensive range of online video resources to assist the adoption of best practice shearing shed skills. With COVID-19 restrictions limiting travel and face to face training opportunities, these online resources have never been more valuable.
The aim of these videos is to promote better techniques and improve clip preparation practices in the industry. The complete reference guides are designed for novice, improver and professional shearers, woolhandlers, shed hands, woolgrowers, instructors and students to promotes skill advancement, even down to grinding your gear.
To view the suite of training resources available, click here.
5. Upcoming Leading Sheep events
27 May – Part 2: Him & Her – Leading Sheep H series of Webinars. To register, click here.
18 June – Part 3: Handling – Leading Sheep H Series of Webinars. To register, click here.
POSTPONED Leading Sheep Forum & Dinner, Longreach
6. Upcoming events.
Due to COVID-19, many face to face events are cancelled or postponed. During this uncertain time we suggest directly contacting the organisers of previously advertised events to gain up to date information on the status of their events. While we await the lifting of restrictions there are a number of webinars running to keep you up to date with the latest information.
7. eBulletins and podcasts