1. Feeding for Lamb Survival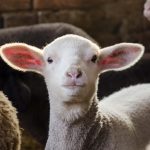 On Wednesday 5th of July a webinar was presented by Holmes Sackett covering feeding for lamb survival. There is an opportunity to rebuild sheep number in Queensland with many producers experiencing high scanning and twin rates. However with the generally low level of feed heading into winter, it could be leading up to the perfect storm. Given many producers are focussing on rebuilding their flock numbers, a good lambing this season could have a huge impact and low grain prices may make this possible. This webinar was aimed at giving an insight into the cost of feeding to produce lambs and assessing the cost-benefit.
2. Expanding Data Coverage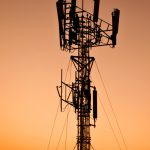 More and more property owners are looking at solutions to increase the range and speed of the data transfer on their properties. There have been a number of different articles in the press relating to this topic and the solutions which different property owners and technology providers have been able to implement. To view some of these articles please click on the links below.
How this farmer fixed his internet problems.
Farmers forced to go to extreme lengths to access internet
Leading Sheep in conjunction with South West NRM are hosting a livestock technology (StockTech) Field day in Quilpie on the 19th of October and have invited a number of companies which are able to supply a similar product or information to you, to host a display. To view more information and to register please click here.
3. BOM Summary August to October
Every month the Bureau of Meteorology release a three month forecast, which includes climate influences, rainfall medians and forecasts, maximum and minimum temperatures and there is also a written summary and an outlook video. To view this information please click here. To make sure that you stay up to date and receive the most current information in your inbox please subscribe to this Bureau of Meteorology website.
There is also a video summary called an Outlook Video and is generally 3-4 minutes long, and includes both graphics, maps and a verbal presentation. To watch this video (4:01min) please click here.
4. Investing in Total Grazing Pressure Management.
What will make a difference to managing Total Grazing Pressure in the Southern Rangelands?
A project is underway to identify where best to invest in research and development to achieve production gains through TGP management. Contribute your local knowledge and ideas, by completing this survey online, please click here.
Led by NSW Department of Primary Industries (DPI), the project aims to review current knowledge and identify information gaps to develop an investment plan for research and development by Meat & Livestock Australia's (MLA).
The main regions of interest are the arid and semi-arid rangelands of central and south west Queensland, western NSW, South Australia, and Western Australia's southern rangelands.
6. Introduction to New Staff Member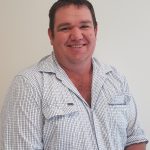 Leading Sheep would like to welcome new staff member Jed Sommerfield to the team. Jed is a Charleville local who has a large amount of both practical and professional experience in a variety of primary production enterprises. He will be the Extension Officer for both the South and South West regions of Leading Sheep. To read more of Jed's bio please click here, to be taken to the Leading Sheep website and scroll to the bottom of the page.
7. Upcoming events
22nd August, National Merino Sheep Show – Dubbo. To visit the website click here.
Biosecurity Workshops. For more information please contact Andrea Wiles or David Hickey.
21st of August, Roma.
22nd of August, St George.
23rd of August, Dirranbandi.
4th of September, Charleville.
5th of September, Morven.
6th of September, Augathella.
Preparing Your Flock for Joining Workshops (Central West) For more information please contact Joy Hardie or Kiri Broad.
23rd of August, Ilfracombe.
24th of August, Barcaldine.
25th of August, Winton.
25th – 27th August, Cunnamulla Festival. To visit the website please click here.
Bull and Ram Selection.
28th of August, Morven.
29th of August, Cunnamulla.
To register for the Bull and Ram Selection Field Days please click here, or for more information contact Andrea Wiles.
12th -13th of September, WestTech, Barcaldine. Click here to visit the website.
22nd -23rd September, Pride of the West, Quilpie Races. To visit the website click here.
2nd of October, Queens Birthday Public Holiday.
17th of October, Pest and Chemical Workshop, Bollon. For more information please contact Vicki Franklin
19th of October, Livestock Technology (StockTech) Field day, Quilpie. Please contact Jed Sommerfield for more information.
24th-25th of October, Grazing BMP, Thargomindah. For all enquires please contact Andrea Wiles
2nd of November, Decision Making Workshop, Charleville. For more information please contact Darren Jennings
16th-17th November Young Beef Producers Forum Roma. To visit the website for more information, please click here.
8. eBulletins