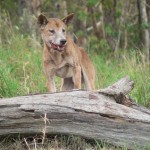 One of the things that people have been telling us at Leading Sheep is that there is a shortage of trappers and when they want a trapper they can't find one.  So we have compiled a list of trappers that we know of (and others have told us about) whom are willing to work in Queensland.  This list is by no means comprehensive – so if you know of anyone who should be on this list then please get them to contact us.
Before contacting any of the trappers on this list here are a few things for you to consider:
Does the trapper have their own insurances – particularly public liability and personal accident?
What experience do they have?
Have they participated in any training or have any accreditation?
Can they provide any references, particularly local ones, that you could contact to check their credentials?
Click here to view the list of wild dog trappers available in Queensland.
Leading Sheep also has a range of predator control resources on their website including:
recorded webinars – 1080 baiting techniques, electric fencing, guard animals & feral pigs
case studies and fact sheets – exclusion fencing & donkeys as guard animals
eBooks – tracks and traps
Click here to view these resources.
Thanks
Nicole Sallur
Project Manager, Leading Sheep
Charleville
Ph: 07 4654 4220
Email: nicole.sallur@daff.qld.gov.au