1. Is wool more than a winter fibre?
Many of you may have woken over the long weekend to some much welcome rain and a less welcome cold snap!
You may have reached for Australian wool quilts, blankets, jumpers or ugg boots this morning and thanked an Aussie wool producer – but did you know that wool is more than just a winter product? Wool is highly versatile as a thermal product meaning that it not only keeps you warm in winter but can also keep you cool in summer!
We were recently reminded of this while looking at the relationship between Australian wool and ANZAC day. Australian fleeces have made uniforms, blankets, slouch hats and even bomb fuses during the wars of the 20th century.  Today, ADF personnel continue to be issued Australian merino wool thermal undergarments made by a Queensland manufacturer.
The benefits of Australian wool reach further than just its thermal attributes – click here to learn more about how breathable, odour resistant, biodegradable and sustainable wool is.
2. COVID-19 support packages backing business during virus outbreak
The Australian Government has released two key business assistance measures which may be of assistance to producers and rural businesses during the current Coronavirus outbreak. Both financial packages are designed to stimulate economic growth in the short-term and encourage a stronger economic recovery following the pandemic.
Producers may wish to take advantage of the increase to the instant asset write-off threshold (IAWO) from $30,000 to $150,000 until 30 June 2020. Another option is the Cash Flow booster for employers, providing up to $100,000 to eligible small and medium sized businesses that employ people, with a minimum payment of $20,000, so that they can keep operating.
Increasing the instant write-off, click here.
Boosting cash flow for employers, click here.
3. How does your wool Cost of Production compare with others?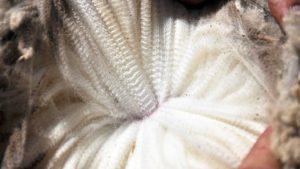 Calculating your Cost of Production (CoP) is an effective way to compare your enterprise performance year to year and compare with other wool producers. This can assist you to determine how efficient your enterprise is and identify any room for improvement.
AWI has developed a CoP calculator to help you identify the key factors affecting the profitability of your wool producing business.
For instructions on using the CoP calculator and how to compare your enterprise, click here.
To access the calculator, click here.
4. Protect your best friend and your sheep
The 2013 Australian Farm Dog Survey estimated a dog's lifetime work value at $40,000 – calculated as a 5.2-fold return on investment, that's an asset worth looking after!
A practical, how-to guide has been developed to help livestock managers and stock hands introduce and use muzzles to train their dogs to work effectively and safely while employing best practice baiting techniques as part of strategic, coordinated predator-control programs.
Watch this 6 minute video to see how to train your working dogs to muzzles to keep them safe while baiting wild dogs to protect your sheep.
5. Upcoming Leading Sheep events
6. Upcoming events.
Due to COVID-19, many face to face events are cancelled or postponed. During this uncertain time we suggest directly contacting the organisers of previoulsy advertised events to gain up to date information on the status of their events.  While we await the lifting of restrictions there are a number of webinars running to keep you up to date with  the latest information.
7. eBulletins and podcasts